State Building Maintenance Limited – Setting a High Standard for Office Cleaning Services in the Toronto Region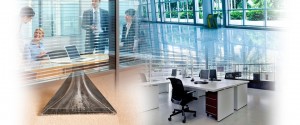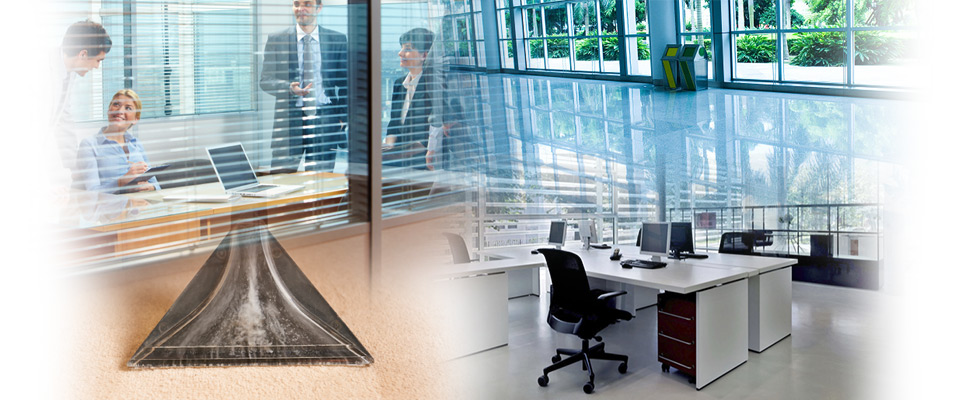 Finding the right commercial office cleaning services company for your business can be challenging. Ideally, you'll want to find a janitorial service that will be a one-stop shop for all your office cleaning services. With so many Toronto office cleaning companies in the region, it's very important to find a cleaning company with the right mix of experience and state-of-the-art equipment. Your search is finally over, look no further than State Building Maintenance Limited (SBML) for your office cleaning services. If you are looking for office cleaning services in the Toronto region we can help. Our team of commercial cleaners take a lot of pride in their work and will make sure your office space looks pristine for your staff, clients and potential hires.
Signing up with a professional commercial office cleaning company will provide your company with several benefits, but the biggest may be the increase you will see in your team's productivity. Your staff have a lot of tasks on their plate and deadlines to hit on a daily basis and it probably doesn't make a lot of sense to have them add cleaning the office to their workload. We take care of all your business' cleaning needs, allowing you to focus on the important areas of your company. It's our job take care of all your workplace cleaning needs, allowing you and your team the ability to focus on core business tasks.
Having a clean workplace will help with your overall employee morale and can even help attract new staff and clients. You should be proud of your office space and want to show it off to everyone, our cleaning services will keep your office looking amazing at all times. We are a one-stop shop for all of your business' commercial cleaning needs.
You understand your office cleaning needs more than anyone and it's essential to have a cleaning plan to match. Our team will sit down with you and design a custom janitorial plan that suits the needs of your business and fits within your budget. With so many cleaning options, it's very easy to find a janitorial solution that fits within your company's budget. You can schedule cleanings monthly, weekly or daily; it's up to you, we're here to work around your schedule to develop a plan that makes sense. We won't just do some light dusting and a quick sweep. Our goal is simple, we want to come up with a plan that addresses the unique cleaning needs of your business. Whether you have one small location or many larger office spaces, our team of experienced commercial cleaners will use the latest commercial cleaning tools and chemicals to make your office look amazing.
Some of our common commercial cleaning services include:
Cleaning of all glass entrance doors and partitions
Emptying and relining of all waste receptacles
Placing all recyclables into recycling bins
Cleaning and disinfecting of all desk tops and office fixtures
Cleaning and disinfecting of all kitchen/lunchrooms and washroom facilities
Disinfecting phones
Cleaning vents and diffusers
Vacuuming of all carpet areas
Sweeping and damp mopping all floor surfaces, stairs and landings
Many other cleaning services
Having a clean work area is not only visually attractive, it's essential for the general health and well-being of your entire team. Allergens, germs and viruses can spread quickly throughout an office space and ongoing cleanliness is one of the best ways to stop these nasty pollutants from spreading.
We take a lot of pride in our attention to detail and we bring it to each and every one of our jobs. Our team will ensure that all cleaning jobs are done to the highest possible level. This focus on quality has allowed us to become one of the most well-regarded commercial cleaning services in Markham, Vaughan, Mississauga, Brampton and throughout the entire Toronto region. A lot has changed since we started providing janitorial services to Toronto businesses in 1963, but taking a high level of pride in the work we do still remain a core part of our business today.
Our cleaning methods are designed to be meticulous and we use environmentally safe products to keep your office looking amazing and green. We only employ punctual and trustworthy cleaners for our team and we provide them with some of the most comprehensive training in the region. All of your office's cleaning needs are covered with State Building Maintenance Limited including carpet and floor cleaning, window cleaning, and any other janitorial services.
At State Building Maintenance Limited all of our commercial cleaners are trained in WSIB (Workplace Safety and Insurance Board) and provide Personal Protection Equipment (PPE). We adhere to all safety standards and provide WHMIS (Workplace Hazardous Materials Information System) data sheets and we are insured and bonded.
We have one simple philosophy at State Building Maintenance Limited – bring a higher standard of commercial cleaning and customer service to Toronto and area businesses. Many of our clients have been with us for years, we've created these long-term relationships by constantly exceeding the expectations of our clients. Our commercial janitorial services are second to none and we look forward to working with you to develop a commercial cleaning plan that suits the needs and budget of your company. Contact one of our experienced team members today to learn more about we can help keep your office space clean and organized.