How to Choose the Right Markham, Vaughan and Toronto Commercial Janitorial Service for Your Business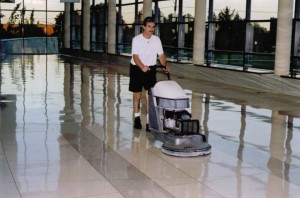 Finding the right janitorial service is a very important decision for your business. It's important to ask the right questions when you are speaking with prospective commercial cleaning companies. Maintaining a sanitary and clean work environment is essential to the success of your business.
First impressions are extremely important in business and a messy or dirty building can instantly create a negative experience for customers, tenants and employees. Having clean spaces will create an instant positive reaction and will improve your building's appearance and hygiene.
Let's be honest, it can be hard to maintain a clean building with so many other tasks on your daily to-do list. Many companies find it to be more cost effective to hire an outside commercial cleaning company to handle their ongoing and seasonal cleaning needs instead of adding a full-time janitor to their payroll. There are many commercial cleaning companies throughout Toronto, Vaughan, Markham and Mississauga that offer janitorial services. Finding the right janitorial service for your business can not only keep your workplace clean, it can save your company a lot of money and stress.
Outsourcing your cleaning needs to a Vaughan, Markham cleaning company will allow your employees the ability to focus on their actual jobs. Cleaning chemicals can be hazardous when they are not used properly. An experienced commercial cleaning company will be trained and certified to use these chemicals, products and equipment needed to clean your space properly. This will not only ensure the job is done properly but will protect you and your staff from any unfortunate hazards involving cleaning products.
Ideally, you will want to hire a janitorial company that utilizes the right equipment and tools to do the job properly. Also, experience in office space cleaning is a key thing to seek in a janitorial company. You'll want a partner who operates with quiet cleaning equipment, allowing your business to function as usual while the cleaning is taking place during the daytime and/or the night time. Professionalism is a must-have for any janitorial cleaning service you hire. You need your workplace cleaned to the highest standard in a timely fashion. An experienced commercial cleaning company will provide a level of professionalism that you and your business can count on. A clean building is essential to your business so you need your cleaning company to have a strong attention to detail, allowing you and your team the ability to focus on your day-to-day tasks. Any experienced janitorial company should be able to quickly provide you with a list of references. It's important to ask and verify the work of any cleaning company that you are thinking about hiring.
Experience is also another important element to consider. Since 1963, State Building Maintenance Limited (SBML) has been supplying office cleaning services in Toronto, Markham, Vaughan, Mississauga, Brampton, Richmond Hill, Thornhill, Scarborough and throughout the GTA. Experience also allows our professional cleaners the ability to have a deep understanding of their craft. At SBML we do our job efficiently the first time, making your workplace sparkle until the next visit.
It's important to work with your janitorial service to come up with an action plan that's customized for your business' needs and schedule. We will work with you to address your company's unique cleaning requirements. We'll target your troublesome and high-traffic areas and design a plan that will best keep your space clean for the long term. A strong office janitorial plan will keep your space clean and will save you money by optimizing cleaning time. Services are scheduled based on your company's operational schedule, budget, and seasonal needs.
We have your business janitorial needs covered, our clients include corporate offices, commercial properties, high-rise office buildings, industrial properties, condominiums, retail outlets and office spaces of all sizes.
We take a lot of pride in our ability to exceed the expectations of our clients throughout Markham, Vaughan and Toronto with our janitorial services. We're proud of the reputation we earned over the years and our experienced cleaning team take this experience with them to every cleaning job we do. Looking for the right janitorial service partner? Contact us today for a free quote at info@sbml.ca or call us at 416-247-1290 and learn how SBML can keep your building sparkling.