Spring Cleaning – It's More Than Just Office Cleaning
SPRING CLEANING FOR CONDOS, COMMERCIAL, INDUSTRIAL AND RETAIL BUSINESSES.
As the days become warmer and more sunlight filters through our windows there is a spring to our step. Nothing says spring more than a detailed spring cleaning which will buoy up this positive mood.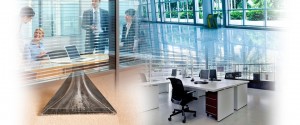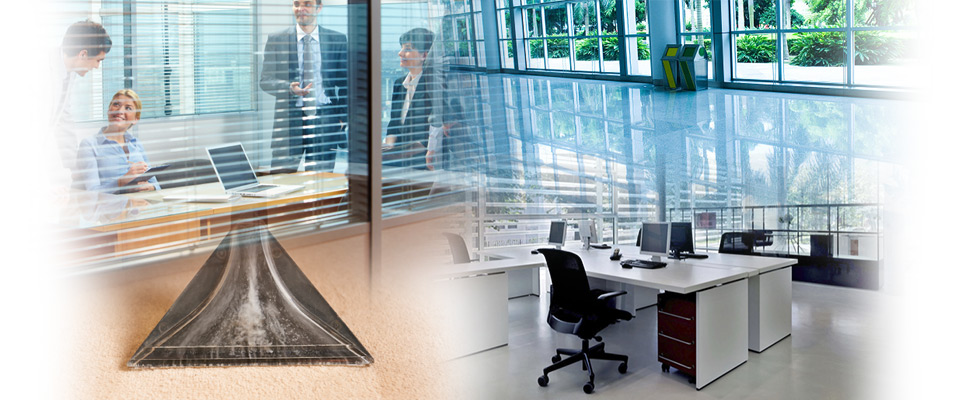 It is at this time of year that BUILDING OWNERS/PROPERTY MANAGERS are noticing what building problems have shown themselves because of our messy winter. BUILDING OWNERS/PROPERTY MANAGERS know the importance of first and lasting impressions on visiting clients and staff. They rightly expect to hire and demand a complete care cleaning company that is highly trained, dependable and respected in the cleaning business. We, at State Building Maintenance Limited, a full care professional office cleaning and janitorial company, will be only too happy to provide you with a thorough spring cleaning. State Building Maintenance Limited will also perform "ONE TIME DETAILED JOBS" such as carpet cleaning/window cleaning etc. Our company frequently carries out specific jobs in CONDOS, although, if you require it, we will gladly set up a full cleaning program for your condos.
When we are carpet cleaning throughout a condo's corridors, individual condo owners may request a carpet cleaning of their unit at the same time.
With spring upon us, our company will examine your walkways and notify management if there are concrete problems, we will sweep all sidewalks, wash them if necessary and pick up all garbage, cigarette butts and remove gum splotches that may have been hidden by snow. We advise all our customers to provide lined outdoor garbage cans and cigarette butt holders.
Of course the first thing visitors will see when heading towards your building is the condition of all windows and doors. Winter is harsh on windows, leaving a coating of grime on all surfaces.
We do a thorough washing of all windows and doors, tracks and door frames, inside and out, and leave them sparkling and streak free. At this time we also take note of any problems such as pitting of frames or missing caulking and let our customers know of any potential problems. In the RETAIL BUSINESS gleaming windows, doors and entrances are above all essential as a spotless storefront will entice more customers to enter your place of business.
In buildings with large entrances the cleanliness inside the lobby is a "lasting" first impression. After cleaning up the exterior walkways and all windows and doors, State Building Maintenance Limited sees to it that your floors inside your lobby are professionally stripped, refinished and buffed to augment your visitors' positive experience. If our customers wish we can BURNISH your floors to create that wet look.
At this time of year we also need to do a thorough cleaning of all your office blinds, whether they be plastic, fabric or wood, because your now clean windows will only make prominent your dirty blinds. Removing the dirt and dust from your blinds will greatly improve the air quality for your staff, some of whom may suffer from dust allergies.
As sunlight pours through your now pristine windows it highlights the condition of your hard surfaced floors in your offices, whether they be marble, vinyl, tiles of various materials or hardwood. Our skilled and reliable staff at State Building Maintenance Limited will select the correct solutions and method of cleaning these hard elements, we will remove the grime and scratches brought about by winter foot traffic and bring back their lustre. In the spring we also recommend to our FACTORIES and WAREHOUSES a full washing of their concrete floors.
State Building Maintenance Limited also suggests a thorough vacuuming of all your fabrics, removal of all stains, have odours dealt with and in many instances we will suggest a full steam cleaning of items such as sofas and upholstered chairs. We, in particular, advise that this be done on a continuous basis in such places as MEDICAL BUILDINGS and NURSERY SCHOOLS to control the growth of bacteria. You will be surprised at how much fresher the air will be after we complete a fabric cleaning.
Carpet cleaning is definitely on our spring cleaning agenda as we know what dirty boots and de-icing pellets can do to carpets. We will perform a deep steam cleaning of all carpets and mats with specialized cleaners. After this we can offer you stain guard protection, this acts as a barrier on your carpets and makes it easier to wipe up spills. As a preventive measure we also examine your carpets for wear and tear and notify our customers of any potential problems. Frayed or buckled carpeting can catch on footwear and cause falls.
For your cleaning needs State Building Maintenance Limited will perform A COMPLETE SPRING CLEANING, top to bottom, or just do SPECIFIC SPRING JOBS such as carpet cleaning or window cleaning. If you wish we will also set up a cleaning program of your choice and to suit your budget. Our staff at State Building Maintenance Limited takes pride in the work we do and we maintain the highest of standards. Our focus is on providing complete satisfaction to our customers. So please call us for a free quote at 416-247-1290 or email us at info@sbml.ca